Before starting setting up workflows please check your company name and description on this page:
https://app.aissistify.com/integrations

We strive to accurately identify your company and generate a fitting description. However, if you use an email address that is not associated with your company's domain name, some fields may be left blank. In that case, please enter information about your company in those fields. When generating emails, your company details will be sent to an AI to ensure that the emails are relevant to your product or service. The more detailed the description you provide, the better the resulting emails will be.
For the Draft Sales Email to work correctly, it is necessary to ensure that the contact record contains all the necessary data:
company domain name
company name (default HubSpot property)
company description
It is recommended to create company domain name and company description as contact properties and setup Company-based workflow that would copy those properties from corresponding Company record to a Contact record.
Here's a screenshot of workflow actions: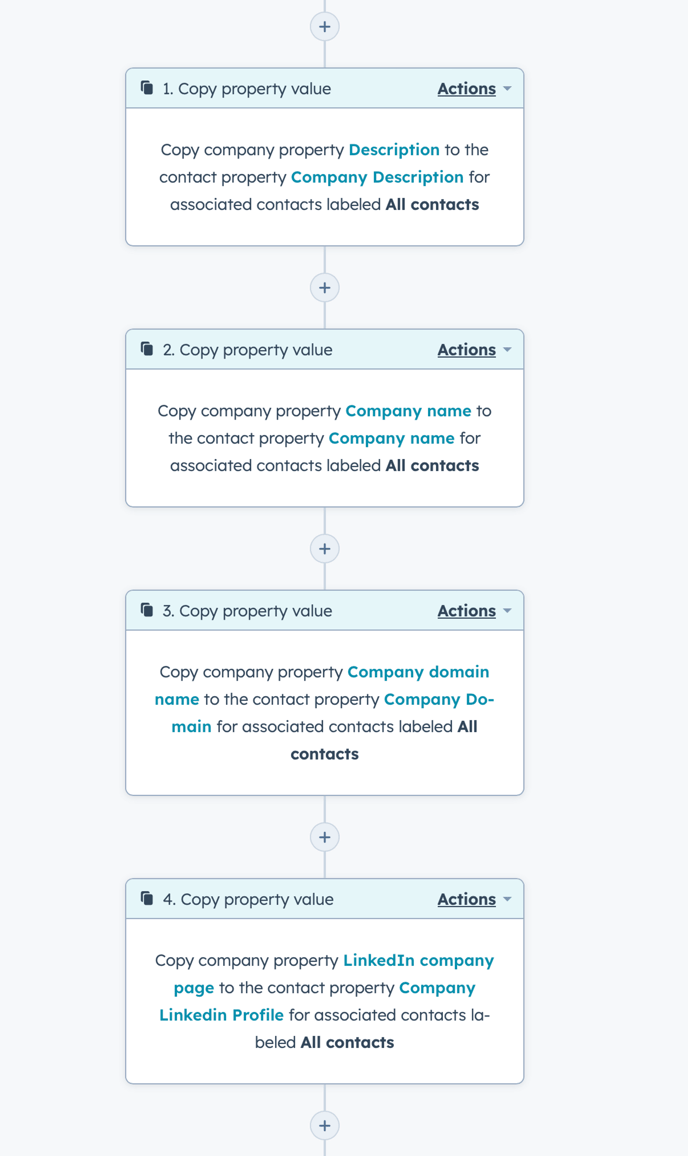 Next step is setup a workflow that would generate Company Description based action based on companies website.
We can use Contact-based or Company-based workflow for that: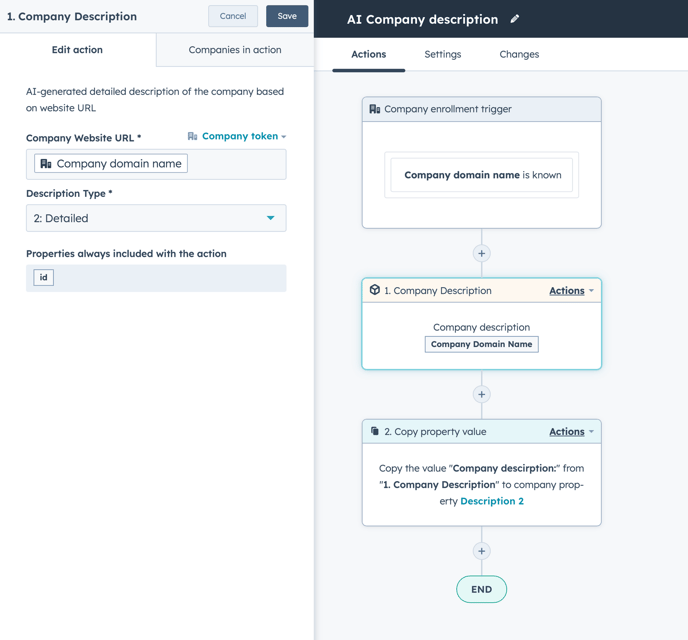 After you have AI-generated descriptions on your contact records, you can start setting up Draft Sales Email action: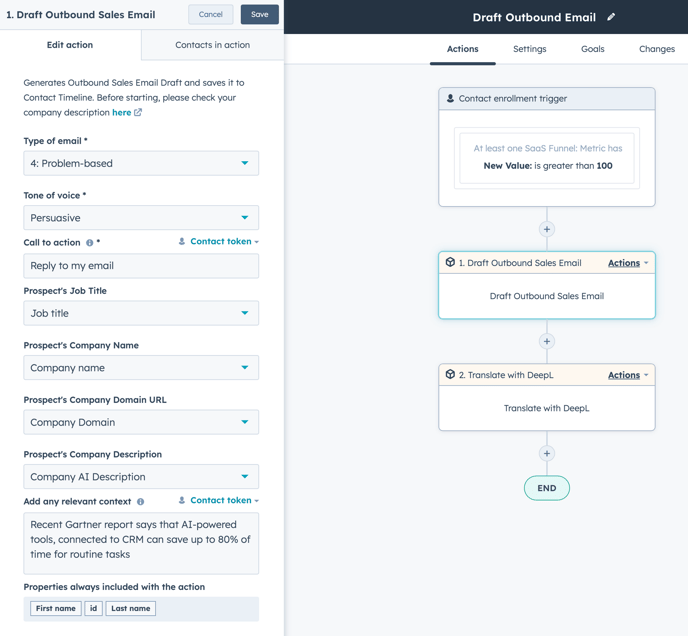 It is a good idea to first create a workflow without a trigger and multiple steps of Draft Outbound Email actions with different settings. Altering the email type and tone of voice can significantly impact the email copy. Once you have completed your workflow, use the Enroll button on the top right to enroll your first contacts and test the results.