Links to other articles:
Sign up for an account at app.aissistify.com (you need an account to get started)
Go to the Integrations page https://app.aissistify.com/integrations
And click Connect there.
Choose your HubSpot portal and click Connect App.

In your Hubspot portal you should see Send to AI Assistant Workflow Action

Create a prompt using Object tokens. It is recommended to end the prompt with something like Response: or Reply: this way AI will now that you expect it to start writing a reply and not continuing writing what you just wrote. We soon will provide set of examples that were tested in the workflows.
To get good results add as many details as you can. Think of the AI as an assistant that you've just hired that doesn't know anything about your business. You can test various prompts first at OpenAI Playground: https://platform.openai.com/playground
A video explanation on how to work with Output of the action:
LIMITATIONS OF CURRENT VERSION
💡 IMPORTANT: Due to OpenAI long processing times (one request may take longer than 10 sec to proceed, please don't use the app for bulk processing. Please enroll your contacts one by one or use triggers that don't enroll 1000s of contacts instantly. We are working with OpenAI support to extend our limits for bulk processing.
When you launch your workflow, please choose NO here:

HOW IT WORKS?
It is recommended to use it in Workflows that are triggered by form submission, new ticket, new customer activity, new deal, changes in objects etc. or some rare events that don't happen 10x - 100x per minute.
The result of the action is available as Action Output.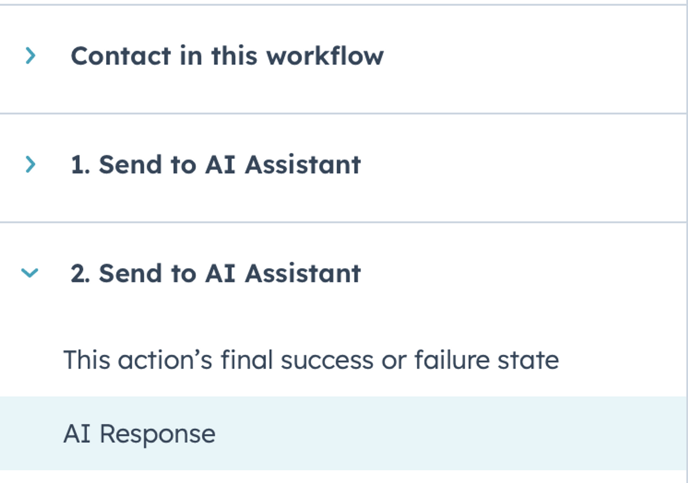 So you can use it in Copy property value action and save as Contact (or any other object) property.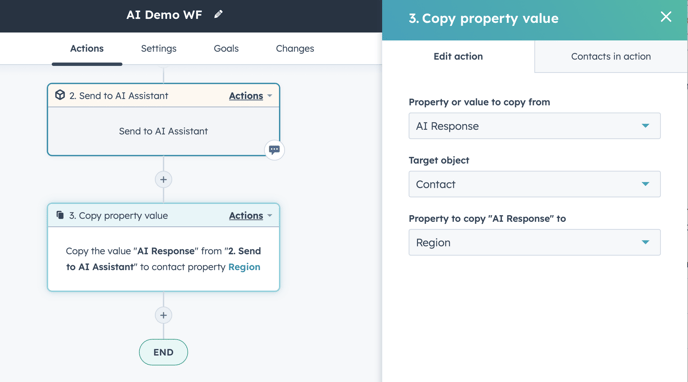 If you run a Contact-based workflow, result is also saved to a Timeline Event: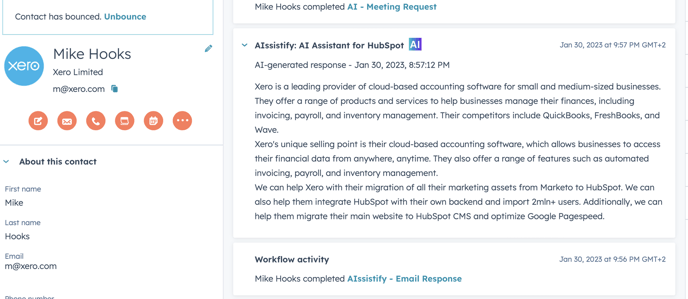 To see it, make sure you select it in Timeline Event Filters: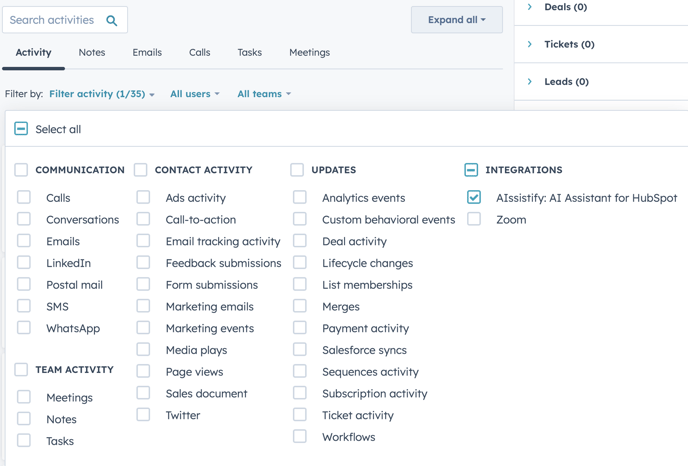 Learn how to write prompts for AI and check out the most popular prompt examples:
HAVE QUESTIONS, IDEAS, SUGGESTIONS?
Please send your feedback or questions to support@resonatehq.com
A Bonus
As a bonus you also get access to our AIssistify tool, check it out at app.aissistify.com
It is great to use it as a smart sidebar that helps with all the small marketing and sales tasks: